Who we are and what we do
Mohair Australia Ltd is the peak body representing Angora Goats in Australia. While there are wider interests, essentially the organisation is the breed society and operates a Herd Book for animal registrations. This Herd Book has tracked the breed since the first registrations from 1949.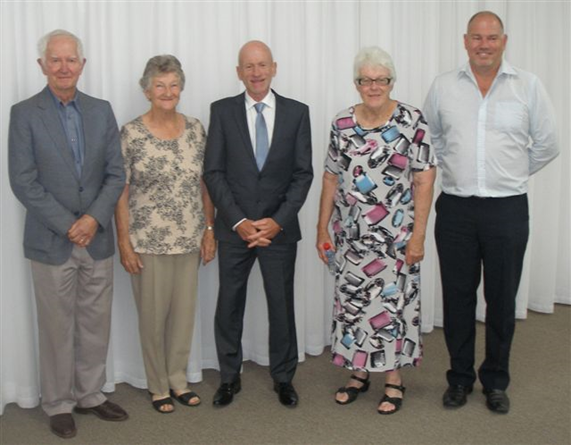 Mission Statement: (add here)

Policy Statement:
The board of Mohair Australia Ltd recognises the contraction of membership and mohair production in Australia and the need to adjust to the current conditions. The following points outline the direction it needs to emphasise.
Mohair Australia favors production of quality mohair.
While it favours the Herd Book and animal registrations to support these aims, it accepts that breeders don't have to register, however those that show animals must register the animals. The board expects breeders to stay within the "purebred"population and comply with the MAL Breed Standard.
It cares about and wishes to protect the breed from degradation by crossbreeding which will further downgrade our reputation in South Africa.
In line with market requirements it opposes the breeding of coloured Angoras, back-crossing from milk or feral animals, poll, and the use of "heritage" animals: Coloured fibre , medulation and kemp being the big enemies of the market. These interests have been shown to be short sighted and transitory and represent a threat to the main industry.
While Mohair Australia recognises the right for growers to send their mohair to South Africa for sale, it reminds growers of the importance of a local marketing system.
Sale of mohair in Australia attracts a 1.5% statutory levy for R&D and seeks to have those funds spent wisely for the benefit of the industry.
Mohair Australia recognises AMMO as the major mohair broker in Australia and wishes to continue a close relationship with AMMO to foster a strong local market.
Mohair Australia is currently the peak body in Australia and expects all members to support it and at least accept this to the point of refraining from needless and destructive criticism. It hopes that members will work within the system for the benefit of the whole industry.
Mohair Australia by way of its structure (Regions, Divisions and National) supports all Youth programs.
OUTLINE OF THE INDUSTRY
The Herd Book is pedigree based but Mohair Australia sets the breed standard describing for animal quality characteristics.
Angora goats produce a fleece called Mohair. This is the primary product of the breed. Mohair is a long, lustrous, wool like fibre used in textiles. Mohair is characterised by its relatively straight fibre (as opposed to crimped as in wool), is smooth surface or low cuticular scale profile (as opposed to raised scales of wool) which imparts a high lustre and a low felting capacity.
Mohair ranges from 22 to 40 microns in fibre diameter depending on age and size of the animal and so has a wide range of applications in textiles. Kid mohair is the finest (20 to 28um) and is used in suiting and knitwear. Mid range mohair (28 to 32um) is used for hand knitting yarns and general apparels including coating and outer knitwear. Adult mohair (32um and up) is more appropriate for rugs, blankets and upholstery including velours or velvets.
Mohair Australia Ltd is comprised of individual members making up the Australian organisation divided into Regions, Divisions (States). The national organisation is headed by a board of 5 which are elected biennially. The president is elected from the Board following the Annual General Meeting in an election year.
Since the company has a much reduced membership, most states function without the Regional organisation level. Western Australia, South Australia, Tasmania and Queensland operate this way. Victoria and New South Wales retain Regional organisations. Regions elect a president and committee including a representative to go to Division meetings. Divisions may enlarge their membership with popularly elected positions.
Click here for Memorandum and Articles Click here for amended By-Laws January 2019
Click here for Breed standards