Animals For Sale
List of animals or equipment for sale.
Quality TAGORA Stud Bucks available for sale :
Yearling bucks born 2021 Aug – Sep drop.   Tagora and AZ genetics.  Out of Tagora stud does.  All bucks classed as weaving.  Some will be retained to use in this stud.  Microns available on 2nd fleece.   Please contact Susie Paterson for more information.  Located near Toowoomba QLD.  Mobile 0427 959 108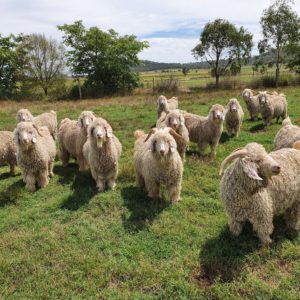 Brindella Angora Does for sale:
* Sound, large frame and pink tagged Does producing high quality mohair
* Does have produced and reared healthy kids, many with twins
* Snyberg genetics have been used for the last 10 years to enhance production
 * Aged from 2 to 6 yrs old available    Phone: Jennifer on 0458264672 for prices.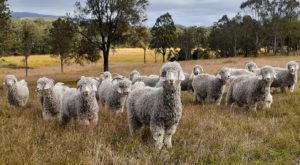 For sale – 36 mixed aged Angora Does (breakdown 4 Angoras Does x 2years old $200 per head, 29 Angora Does x 3 year olds $200 per head and Angora Does 3 x 5-6 & 8 years old $135 per head.  35 Angora Wethers 1 year old $100 per head.   Contact Jeanette 02 64536238.
SOLD SOLD SOLD – Reduction Sale of breeding does @ Lynndon Grove
– Ages from 2-1/2 years to 7 years old does
*** Sound does with good mothering ability and robust breeding
types with quality mohair production
*** Bucks available from yearlings to 4 years old
*** Only the best kept for improvement of genetics
*** Will do starter grower groups
*** Contact Lynne 0408 832093 for price range
of age groups – available late January
Email [email protected]